The Christmas lights fans of Grants Pass are giving their new smart meters a workout this month.
Though three favorite homes were dark as we toured this year, some new ones have popped up.
And, of course, other favorites are still bright and shiny this season.
Among the new additions are two homes off Cloverlawn Drive on Frankham Road and another a bit further on Cloverlawn on Summit Loop.
The house at Cloverlawn and Ben Aire Circle is a long-time favorite in the "can be seen from space" category. And Panoramic Loop has been worth driving around for years now — though not if it's icy.
All this prompted us to create a new map for that neighborhood.
Also, more lights were up on Leonard Road this year between Darnielle and South River Road, more on Ironwood in the Lincoln/Webster roads area and a bright new set of bulbs on Bridge Street at the corner of Wagner Meadows Road.
The three losses are great, however. Last year's featured home at the corner of N.E. Fairview and N.E. Terry Lane near Winco is dark, as is one of the homes on tiny David Drive, known for its vast population of inflatable figures. Also, the stately home on Solitude Lane off South River Road is dark this year.
The home at 12th and A streets known for its rooftop Peanuts characters had this sign: "Snoopy had knee surgery this year. See you next year!"
But there's still plenty to see. And here are our favorites:
Top homes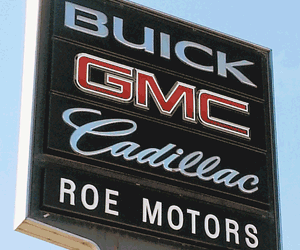 • Lillian Court, off Allenwood Drive from the Williams Highway, is in a class by itself. This previously featured home has a high-tech display with computerized graphics coordinated to music.
Owner (and programmer) Michael Blair hopes folks will turn off the engine and stay awhile as he has several tunes programmed.
• On N.W. Morgan Lane, uphill from Highland, you'll find two across-the-street neighbors trying to out-flash each other. I advise you not to stop in the middle of the street as the flashing "in stereo" might cause vertigo.
• At 1264 N.W. Cooke, at the top of Cooke, uphill from Highland, a "Noel" and a star shine over the valley.
The home's decorator, Larry Manardo, tells us that Santa has scheduled his annual appearance there Dec. 21-24, 5-9 p.m., as usual.
• The home at the corner of Cloverlawn Drive and Ben Aire Circle is a longtime favorite, now on the new Cloverlawn area map.
• At 3130 Leonard Road, a previously featured home, you'll find an extravaganza of classy white lights.
• The home on Ironwood Drive near the corner with Webster was once a top spot — and is again, thanks to a merry new owner who has built up the display.
Top streets
• Harvest Lane runs diagonally between Darnielle Lane and Leonard Road. (See Redwood Highway map.) The street and its attending culs-de-sac is especially festive with all the roadside trees decorated similarly and just about everyone participating.
• The L-shaped Southwest Cypress Street off Bridge Street continues to have a number of impressive displays.
• Northwest Starlite Place connecting to Crown Street had more lights than ever this year, with two homes featuring enormous white-light reindeer on Starlite and the houses atop the connecting Sunburst, Cooke and Salisbury streets worth the turns up to their hilltop culs-de-sac. The home at Regent and Crown is especially festive as well.
• Wagon Wheel Drive, and its related short streets, off Williams Highway, remains a favorite with many homes lit for the season. Wagon Wheel is a block from Allenwood, where our favorite home on Lillian Court is located as well.
• Bryn Court, a small, private community off Williams Highway features a short circle with every home sporting some lights — and the center is lit up as well. This is a private street, so please be respectful — drive slowly and don't stop.
• Northeast 10th Street between A and Savage streets is a long stretch, but has several nice houses AND the addition of the beautiful stained glass windows, lit from behind, at the new St. Anne Catholic Church. Stop and look up to enjoy them.
Top stops
Some of the best stops are not homes or streets, but civic displays.
• Riverside Park is decorated by the Lions Club thanks to volunteers from Lions and other organizations.
Chief Light Lion Chuck La Tourrette says they hope to have the giant red bulbs back up on the Caveman Bridge next year when work on the landmark is complete.
In the meantime, they will throw the switch on the park display this weekend. The lights will be on until Christmas night from 6 to 9 p.m.
In addition, Santa has scheduled a visit Dec. 21 from 6 to 8 p.m. Families can stop and say hello to the jolly old elf.
The display is free, though donations are welcome and a barrel for non-perishable food donations will be on site.
It's best to enter the display off Park Street and Vista Drive rather than Sixth Street.
• Stop to appreciate the Christmas tree at the Holiday Plaza on Fifth Street between G and H streets, or the one at the Josephine County Fairgrounds in your travels.
They're marked on the maps, too.
• Taprock Northwest Grill and Evergreen Bank have lit up their space by the river once again. It's a fun final stop for your tour.
———
Reach reporter Edith Decker
at 541-474-3724 or
edecker@thedailycourier.com.