CONCERTS
ROCK JAM: Takilma, 6 p.m. today, Jubilee Park, Cave Junction. Free; 541-592-3326.
PARTY BAND: High Step Society,
7 p.m. today, Pear Blossom Park, 312 E. Fourth St., Medford. Free; 541-774-2000.
BRITT BITS: This week at Britt Festival in Jacksonville: Pink Martini with China Forbes, 8:30 p.m. today, $35-$67; Tash Sultana, 7:30 p.m. Saturday, $35-$55; Rebelution with guests, 5:30 p.m. Sunday, $39.50-$69.50. Contact 800-882-7488, brittfest.org. (Check on possible cancellation due to air quality before attending.)
ORGAN RECITAL: Margaret Evans, 2 p.m. Friday, SOU Music Recital Hall, 450 S. Mountain Ave., Ashland. Free, in person or livestream; 541-552-6348, oca.sou.edu.
GERSHWIN: Rogue Valley Symphony, with pianist Jeffrey Biegel, 3 p.m. Saturday, Sunday, Craterian Theater, 23 S Central Ave., Medford. $5-$89; 541-708-6400, ext. 1, rvsymphony.org.
OPERA: Songs of Passion with The Modern Prometheans, 8 p.m. Sunday, Ghostlight Playhouse, 115 E. Main St., Medford. $15-$25; modernprometheans.org.
FOLK AMERICANA: Kuger Brothers, 7 p.m. Wednesday, Fry Family Farm, 2184 Ross Lane, Medford. $25; 541-622-8154, ashlandfolkcollective.com.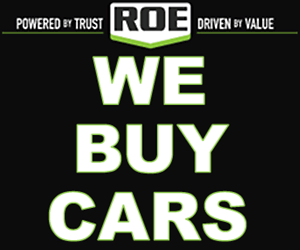 ON STAGE
MUSICAL: "Grease," 7:30 p.m. Friday, 2 and 7:30 p.m. Saturday, 2 p.m. Sunday, Grants Pass Performing Arts Center,
Eighth and Olive streets. $18-$20; roguemusictheatre.us. Continues Sept. 1-3.
COMEDY: "The Sunshine Boys," 7:30 p.m. Friday and Saturday, 2 p.m. Sunday, Barnstormers Theatre, 112 N.E. Evelyn Ave., Grants Pass. $20; 541-479-3557, barnstormersgp.com. Runs through Sept. 10.
COMEDY: "Out at Night Medford — An LBGTQ+ Comedy Show, 8 p.m. Saturday, Ghostlight Playhouse, 115 E. Main St., Medford. $10-$15; 541-690-8810, ghostlightplayhouse.com.
DRAMA: "Where We Belong," opens 8 p.m. Saturday, Thomas Theatre, Oregon Shakespeare Festival, Ashland. $35-$75; 800-219-8161, osfashland.org. Runs through Oct. 15.
EVENTS
LIVING HISTORY: Let's Make Music, activities, games, live music, 5-8 p.m. today, Hanley Farm, 1053 Hanley Road, Central Point. Free; 541-531-1436, sohs.org.
BENEFIT: Oregon to Maui with Aloha, music, dance, silent auction, 4-8 p.m. Friday, 808 Ohana Grindz, 543 N.W. E St., Grants Pass. 808-631-3709, to benefit organizations supporting families affected by the wildfires on Maui.
RC PLANES: Biplane Madness, 9 a.m.-2 p.m. Aug. 26, Grants Pass Skypark, Upper River Road; flying demos, real plane flyover, displays, information, food truck; free admission, 714-614-2890.
AUTHOR TALK: Karen Tate, 1 p.m. Saturday, Aquarius Books and Gifts, 528 N.E. E St., Grants Pass. Free; 541-479-4000.
SCIENCEWORKS FOR ADULTS: Summer Camp After Dark, crafts, games, food, 7 p.m. Friday, ScienceWorks Museum, 1500 E. Main St., Ashland. $20-$25; 541-482-6767.
TRAINS: Medford Railroad Park, 11 a.m.-3 p.m. Sunday, Table Rock Road and Berrydale Avenue, Medford. Free, donations welcome.
ALBUMS
Dropping Friday:
ALICE COOPER: "Road"
HANNAH GEORGAS: "I'd Be Lying If I Said I Didn't Care"
ISLANDS: "And That's Why Dolphins Lost Their Legs"
OLD CROW MEDICINE SHOW: "Jubilee"
RATBOYS: "The Window"
BOOKS
Released this week:
D.W. BUFFA: "Lunatic Carnival"
YUNTE HUANG: "Daughter of the Dragon: Anna May Wong's Rendezvous with American History"
CLAIRE NORTH: "House of Odysseus"
DOUGLAS PRESTON: LINCOLN CHILD: "Dead Mountain: A Nora Kelly Novel"