CONCERTS
BRITT BITS: This week at Britt Festivals in Jacksonville: Britt Festival Orchestra: Truths Be Told, with baritone Davone Tines, 8 p.m. Friday; $10-$49; Britt Festival Orchestra: Orchestral Colors, with program for peace, 8 p.m. Sunday, $10-$49; Britt Festival Orchestra: Family Show,, with Bruce Campbell, 11 a.m. Tuesday, $5-$15. Contact 541-773-6077, brittfest.org.
AMERICANA: Siskiyou Folk & Bluegrass Festival, 11 a.m.-6 p.m. Saturday, Lake Selmac, Selma. $20 admission, $5 parking.
WORLD BEAT: Reb & The Good News, 8 p.m. Saturday, The Hivve, 164 S.E. G St. $20-$25, on The Hivve's Facebook page; 541-450-9091.
COUNTRY: Johnny Young, 8 p.m. Saturday, Cedarwood Saloon, 1345 Redwood Ave.; 3 p.m. Sunday, Apricity Vineyard, 5719 Jerome Prairie Road. Free; 541-479-6160, 541-301-4137.
BAND MUSIC: American Band College, with soloists, 7:30 p.m. Sunday, Craterian Theater, 23 S. Central Ave., Medford; $15-$19; 541-779-3000, craterian.org.
PUNKGRASS: The John Dough Boys, 6:30 p.m. Tuesday, Midway Park, Josephine County Fairgrounds; free; 541-226-3101.
ON STAGE
FAIRY TALE DANCE: "The Brave Tin Soldier," 7 p.m. today and Friday, 2 and 7 p.m. Saturday, Grants Pass High School Performing Arts Center, Eighth and Olive streets. $10-$12; 541-450-5283, heartlanddancestudio.com. See story on page 1B.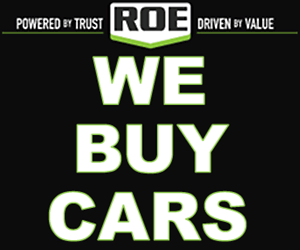 ROMANTIC COMEDY: "Pride and Prejudice," 8 p.m. today, Friday and Saturday, 7 p.m. Sunday, Top Hat Theatre, 143 Pacific Ave., Glendale. $20-$40, includes dessert; 541-556-4524, tophattheatreco.com.
EVENTS
FAMILY FUN: Rooster Crow, Friday, Saturday, Sunday, Rogue River; free admission; 541-582-4401, ext. 102.
FLORA: Southern Oregon Lavender Festival, 9 a.m.-5 p.m. Friday, Saturday, Sunday (times may vary by venue), six Josephine and Jackson county farms; free admission; southernoregonlavendertrail.com.
FAMILY FUN: Community Fun Fair, arts and crafts, healing arts, youth activities, food, 10 a.m.-4 p.m. Saturday, Grants Pass Center for Spiritual Living, 466 S.W. I St. Free; 928-230-8390.
FAMILY FUN: Airport Day, aircraft displays and demos, chicken drop, vendors, 8 a.m.-2 p.m. Saturday, Grants Pass Airport, 1441 Brookside Blvd. Free; 541-955-4535.
BENEFIT: Nonprofit Book Sale, 9 a.m.-3 p.m. Saturday, Oregon Books, 150 N.E. E St. Free; sales benefit the Literacy Council for Josephine County; 541-476-3132.
FILM: "Painting the Modern Garden: Monet to Matisse," 2 p.m. Sunday, Grants Pass Museum of Art, 229 S.W. G St. $5, includes popcorn and chocolate; 541-479-3290.
ALBUMS
Dropping Friday:
DRAKE: "Honestly, Nevermind"
JACK JOHNSON: "Meet the Moonlight"
SOCCER MOMMY: "Sometimes Forever"
REGINA SPEKTOR: "Home, Before And After"
BOOKS
Released this week:
SHAWN ENGEL: "Mushroom Magic: Ritual, Celebration and Lore"
OTESSA MOSHFEGH: "Lapvona"
JAMES PATTERSON, DAVID ELLIS: "Escape"
RILEY SAGER: "The House Across the Lake"
ED YONG: "An Immense World: How Animal Senses Reveal the Hidden Realms Around Us"