CONCERTS
CLASSICAL: Rogue Valley Symphony, work by Clara Schumann, Robert Schumann and Johannes Brahms, starting Friday, online only; $20 per person through rvsymphony.org; available for viewing for 30 days after purchase.
JAZZ GUITAR: Diego Figueiredo, 7:30 p.m. Friday, Grants Pass High School Performing Arts Center, Eighth and Olive streets; tickets by subscription to Josephine County Community Concerts; 541-479-2199, jococoncerts.org.
PERCUSSION: So Percussion, 7:30 p.m. Friday, SOU Music Recital Hall, 450 S. Mountain Ave., Ashland. $5-$45;
541-552-6154, chambermusicconcerts.org.
CHRISTIAN: Laura Williams, 5 p.m. Saturday, Seventh-day Adventist Church, 1360 N.E. Ninth St. Free, first come, first seated; 541-476-6313.
VARIETY: Bringing Happy Back, 20 local artists, 7 p.m. Monday, Ashland Armory, 208 Oak St., Ashland. $10-$20; 541-488-7001, liveatthearmory.com.
FOLK-ROCK: Donavon Frankenreiter, 8 p.m. Wednesday, Rogue Theatre, 143 S.E. H St. $25; 541-471-1316, roguetheatre.org.
EVENTS
WEDDING: Winter Blush Bridal Show, 5-8 p.m. Friday, 10 a.m.-3 p.m. Saturday, Jackson County Expo, Central Point. $2-$7; 541-774-8270, blushbridalshow.com.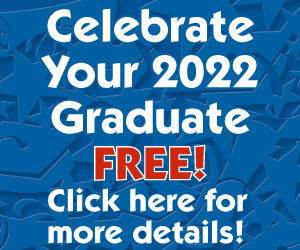 ALBUMS
Dropping Friday:
ALICE GLASS: "Prey IV"
JETHRO TULL: "The Zealot Gene"
URGE OVERKILL: "Oui"
BOOKS
Released this week:
ISABEL ALLENDE: "Violeta"
PATRISSE CULLORS: "An Abolitionist's Handbook"
FIONA DAVIS: "The Magnolia Palace"
DEAN KOONTZ: "Quick Silver"
VIDEO
Released Tuesday on DVD/Blu-ray and some streaming services:
"BIRDS LIKE US:" Animated feature about a bird who is fed up with a tyrannical king, Kondor, and who wishes to get to a new place where she'll be allowed to hatch her own eggs. Voices of Jeremy Irons, Alicia Vikander, Jim Broadbent. PG
TV SERIES: "American Rust," "Finding Alice: Series 1"