CONCERTS
YOUTH: Rogue Valley Youth Choruses, grades 3-12, 3 p.m. Saturday, North Medford High School, 1900 N. Keene Way Drive, Medford; $5-$10; 541-414-8309.
FUNK-SOUL: The Motet, 8 p.m. Saturday, Ashland Armory, 208 Oak St., Ashland; $25; 541-488-7001, liveatthearmory.com.
JAZZ/FLAMENCO: Jesse Cook, 7 p.m. Sunday, Craterian Theater, 23 S. Central Ave., Medford; $20-$35; 541-779-3000, craterian.org.
ON STAGE
LAMPOON: "Friends: The Musical Parody," 7:30 p.m. Wednesday, Craterian Theater, 23 S. Central Ave., Medford; $32-$38; 541-779-3000, craterian.org.
EVENTS
ART: "Faux Fun" and "6x6," two new fundraising exhibits, Grants Pass Museum of Art, 229 S.W. G St.; continue through Feb. 19; free admission; 541-479-3290. See story in this section.
NEW CLUB: Help celebrate a new Boys and Girls Club in the Illinois Valley with a grand opening Monday at 3 p.m. at the former Kerby Belt Building, 24535 Redwood Highway; free; begreat4kids.com.
ALBUMS
Dropping Friday:
KEB' MO': "Good to Be..."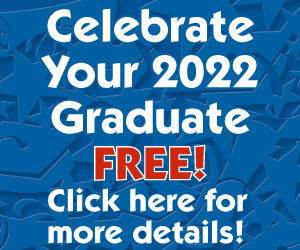 KING GIZZARD & THE LIZARD WIZARD: "Butterfly 3001"
KIEFER SUTHERLAND: "Bloor Street"
BILLY TALENT: "Crisis of Faith"
BOOKS
Released this week:
ACE ATKINS: "Robert B. Parker's Bye Bye Baby"
VALERIE BERTINELLI: "Enough Already"
LISA GARDNER: "One Step Too Far"
JAYNE ANN KRENTZ: "Lightning in a Mirror"
ROSEMARY SULLIVAN: "The Betrayal of Anne Frank"
VIDEO
Released Tuesday on DVD/Blu-ray and some streaming services:
"THE ADDAMS FAMILY 2:" Animated sequel with Gomez and Morticia dealing with their teens Wednesday and Pugsley. Voices of Oscar Isaac Charlize Theron, Bette Midler, Snoop Dogg. PG
"LAST NIGHT IN SOHO:" A fashion designer with a love for the 1960s encounters her idol that results in her somehow possessiing her in a past life. R
TV SERIES: "Annie Live!" "Animal Kingdom: Season 5," "Dynasty: Season Four," "Riverdale: Season 5."