ON STAGE
MUSICAL: "Hatter's Daughter," 2 and 7:30 p.m. Friday and Saturday, 3 p.m. Sunday, Grants Pass High School Performing Arts Center, Eighth and Olive streets; $6-$15; clarionor.org.
MUSICAL: "Elf — The Musical," 8 p.m. Friday and Saturday, 2 p.m. Sunday, Camelot Theatre, 101 Talent Ave., Talent. $33-$38; 541-535-5250, camelottheatre.org. Runs through Dec. 31.
ADVENTURE: "The Lion, The Witch and The Wardrobe," 7:30 p.m. Friday and Saturday, 1:30 p.m. Sunday, Collaborative Theater Project, 555 Medford Center, Medford. $25-$30; 541-779-1055, ctpmedford.org. Runs through Jan. 2.
COMEDY: "It's Christmas, Carol,"
7 p.m. Saturday, 2 p.m. Sunday, 7 p.m. Wednesday, Angus Bowmer Theatre, Ashland; $35-$80; 800-219-8161, osfashland.org. Runs through Jan. 2.
EVENTS
WORLD MUSIC: Winter SoundWalk, self-guided interactive tour of visual installations with audio stream of music groups from around the world, 6 a.m. Friday through 9 p.m. Jan. 6, downtown Ashland; free; download at rogueworldmusic.org.
HOLIDAY: Poinsettia Festival, 10 a.m.-4 p.m. Saturday, Ashland Greenhouses, 650 E. Ashland Lane, Ashland. Free; 541-482-2866. Also Dec. 4 and Dec. 11.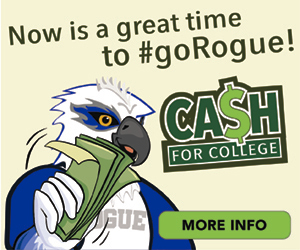 HOLIDAY: Christmas tree lighting and caroling, 5 p.m. Saturday, New City Hall, 206 N. Fifth St., Jacksonville. Free; 541-899-8118.
HISTORY: A Victorian Christmas,
noon-3 p.m. Saturday and Sunday, Beekman House, 470 E. California St., Jacksonville; $5, reservations; 541-245-3650, historicjacksonville.org. Runs weekends through Dec. 19.
ALBUMS
Dropping Friday:
CYNIC: "Ascension Codes"
JULIE DOIRON: "I Thought of You"
VOLBEAT: "Servant of the Mind"
BOOKS
Released this week:
DIANA GALBALDON: "Go Tell the Bees That I Am Gone"
SAM HEUGHAN, GRAHAM MCTAVISH: "The Clanlands Almanac"
JAMES PATTERSON: "Fear No Evil"
NORA ROBERTS: "The Becoming"
DANIELLE STEEL: "Flying Angels"
VIDEO
Released Tuesday on DVD/Blu-ray and some streaming services:
"AMERICAN NIGHT:" A New York City art dealer and a mafia boss fight for control of the city's corrupt modern art world. Starring Paz Vega, Jonathan Rhys Meyers, Emile Hirsch. R
"THE EIGHT HUNDRED:" A Chinese film by director Hu Guan about the 1937 battle of 800 soldiers against the Japanese army. Not rated.