CONCERTS
JAZZ: Dmitri Matheny Group, 7 p.m. Friday, Grizzly Peak Winery, 1600 E. Nevada St., Ashland. $10-$30; 541-488-3869.
CLASSICAL PIANO: Fritz Gearhart and Alexander Tutunov, 7:30 p.m. Friday, Siskiyou Music Recital Hall, 450 S. Mountain Ave., Ashland. $20-$25; 541-552-6348, oca.sou.edu.
ROCK: Living Loving Led, 8-11 p.m. Saturday, Sugarloaf Community Center, 206 Tetherow Road, Williams; $15-$20.
ON STAGE
COMEDY: "Clue: On Stage," Barnstormers Theatre, 112 N.E. Evelyn Ave. Sold out. Call 541-479-3557 for wait list.
SCARES: "Amy and the Ghosts — Tales of the Dark," 7:30 p.m. Saturday and Sunday, Hanley Farm, 1053 Hanley Road, Central Point; $5-$10; 541-773-6536, sohs.org.
EVENTS
WINE TASTING: Harvest Tour, noon-5 p.m. Saturday, Schmidt Family Vineyards, 330 Kubli Road; $10; 541-846-9985.
SEASONAL: Night Corn Maze, 7:30-9:30 p.m. Friday and Saturday, Pheasant Fields Farms, 1865 Camp Baker Road, Medford. $6-$9; 541-535-3873.
SCARES: Nightmare Chamber Haunted House, 7-10 p.m. today through Sunday, 103 Third St., Medford; $12-$15; 541-632-3258, nightmarechamber.com.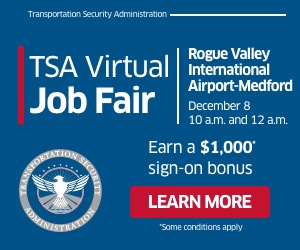 SCARES: Haunted House & Graveyard, 6:30-9 p.m. Friday and Saturday, Gold Hill Museum, 504 First Ave., Gold Hill. $1-$5; 541-855-1182.
COLLECTIBLES: Antiques and Vintage Sale, 10 a.m.-5 p.m. Saturday, 10 a.m.-4 p.m. Sunday, Medford Armory, 1701 S. Pacific Highway, Medford. $6; 530-241-4063, tbcashows.info.
ALBUMS
Dropping Friday:
COLDPLAY: "Music of the Spheres"
FINNEAS: "Optimist"
SANTANA: "Blessings And Miracles"
BOOKS
Released this week:
HILLARY RODHAM CLINTON, LOUISE PENNY: "State of Terror"
MISHA COLLINS: "Some Things I Still Can't Tell You: Poems"
ALICE HOFFMAN: "The Book of Magic"
RON HOWARD, CLINT HOWARD: "The Boys: A Memoir"
JOHN LE CARRE: "Silverview"
J.K. ROWLING: "The Christmas Pig"
VIDEO
Released Tuesday on DVD/Blu-ray and some streaming services:
"CRIME STORY:" A crime boss suffering from cancer (Richard Dreyfuss) has a score to settle that affects his family. With Mira Sorvino. R.
"FREE GUY:" A bank teller is shot at or robbed daily until he realizes he's in a video game he must escape. With Ryan Reynolds. PG-13
"THE GREEN KNIGHT:" A fresh rendition of the Arthurian legend received critical acclaim and stars Dev Patel, Alicia Vikander, Joel Edgerton. R
"ROADRUNNER:" A FILM ABOUT ANTHONY BOURDAIN:" The celebrity chef, author and traveling TV star lived an entertaining life, but ultimately chose suicide. Documentary. R
"SURVIVE THE GAME:" A farmer's peaceful life is interrupted with the arrival of a police officer, and then two fugitives. Stars Bruce Willis, Chad Michael Murray. R
TV SERIES: "Black Lightning, Season 4," "Flash: The Seventh Season," "Wild Bill Year 1."