CONCERTS
ROCK: Zepdrix, with Phoenix Sigalove opening, 6 p.m. Friday, Callahan's Mountain Lodge, 7100 Old Highway 99 S., Ashland. $25 at eventbrite.com; 541-482-1299.
COUNTRY: Lee Brice, 7:30 p.m. Friday, Britt Hill, Jacksonville. Sold out; 541-773-6077, brittfest.org.
ON STAGE
SONGS & STORIES: "Crossing the Streams" with Justin Waggle and Stephen Kline, 8 p.m. Monday and Tuesday, Oregon Cabaret Theatre, First and Hargadine streets, Ashland; $15; 541-488-2902, oregoncabaret.com.
FUSION: Universes, 8 p.m. Wednesday, Allen Elizabethan Theatre, Ashland. $15; 800-219-8161, osfashland.org.
EVENTS
DRIVE-IN: "Back to the Future," 8 p.m. Friday, Josephine County Fairgrounds Arena parking lot; $30 per carload; 541-295-5986.
LITERARY: Nonprofit Book Sale, final sale of the season, 9 a.m.-3 p.m. Saturday, Oregon Books, 150 N.E. E St.; 541-476-3132.
ANIMAL FUN: Big Bear Birthday Bash, 10 a.m.-5 p.m. Saturday, Wildlife Images, 11845 Lower River Road. $9-$16; 541-476-0222.
SEASONAL: Harvest Festival, 10 a.m.-3:30 p.m. Saturday, 10 a.m.-6 p.m. Sunday, Pheasant Fields Farms, 1865 Camp Baker Road, Medford. $12-$13; 541-535-3873. Weekends through Oct. 31.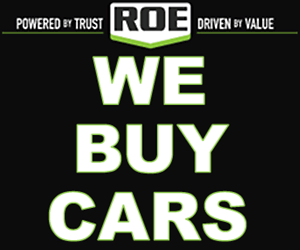 CULTURAL: Ashland Aloha Festival, workshops, food, hula show, 1-6 p.m. Sunday, Grizzly Peak Winery, 1600 E. Nevada St., Ashland; $15-$40; ashlandhula.com.
EQUINE: Horse racing, 1 p.m. Sunday, 5:15 p.m. Monday and Tuesday, Grants Pass Downs; $6; 541-787-3480, gpdowns.com.
ALBUMS
Dropping Friday:
CALEB LANDRY JONES: "Gadzooks"
ESPERANZA SPALDING: "Songwright's Apothecary Lab"
STEELY DAN: "Northeast Corridor: Steely Dan Live"
SUFJAN STEVENS & ANGELO DE AUGUSTINE: "A Beginner's Mind"
VARIOUS ARTISTS: "I'll Be Your Mirror" (tribute to The Velvet Underground)
BOOKS
Released this week:
BARBARA FREETHY: "Risky Bargain"
ANDERSON COOPER: "Vanderbilt: The Rise and Fall of an American Dynasty"
CRAIG JOHNSON: "Daughter of the Morning Star"
JAMES PATTERSON, NANCY ALLEN: "The Jailhouse Lawyer"
BOB WOODWARD, ROBERT COSTA: "Peril"
VIDEO
Released Tuesday on DVD/Blu-ray and some streaming services:
"CRUELLA" Emma Stone plays the young Cruella de Vil, one of Disney's beloved villains in her backstory film. Based on "101 Dalmations" it also stars Emma Thompson. PG-13
"A DARK FOE:" An FBI agent (Oscar Cardenas) with a fear of darkness related to a childhood trauma, tries to catch a serial killer while sorting out his phobia in this thriller. R
"F9: THE FAST SAGA:" In this ninth edition in the "Fast and Furious" series, Dom (Vin Diesel) and his crew take on an international terrorist who turns out to be no stranger. PG-13
"I CARRY YOU WITH ME:" A love story based on real events, an aspiring cook in Mexico falls for a man he meets at a gay bar, but can't bring himself to come out until he becomes a chef in New York and sets out to find the man again. R
"LADY OF THE MANOR:" A slacker, stoner actress (Melanie Lynskey) takes a job playing Lady Wadsworth, a Southern belle who died in 1875, at a historic home. She makes it up as she goes — until the real lady's ghost appears in disgust and convinces her to do better. R
"LAST CALL:" A real estate developer (Jeremy Piven) returns to the family bar in Philly and must decide whether to raze or revive it. R
TV SERIES: "Batwoman: Season 2," "Berlin Station, Season Three," "The Blacklist: Season 08," "The Equalizer: Season One," "Nancy Drew, Season Two," "Resident Alien: Season One"