CONCERTS
GOSPEL: Liberty Quartet, 6 p.m. Saturday, Merlin Community Baptist Church, 361 Galice Road, Merlin. Free; 541-476-3901.
BRITT BITS: This week on the Britt Hill in Jacksonville: Nikki Glaser, 7:30 p.m. Sunday, $39-$45. Contact 541-773-6077, brittfest.org.
TRIBAL: Dancing Spirit Drum, 8 p.m. Wednesday, Allen Elizabethan Theatre, Ashland. $15; 800-219-8161, osfashland.org.
ON STAGE
MYSTERY: "Poirot: Murder on the Links," opening Friday and running 8 p.m. Fridays, 1 and 8 p.m. Saturdays, 1 p.m. Sundays, 8 p.m. Mondays, Oregon Cabaret Theatre, First and Hargadine streets, Ashland. $25-$43; 541-488-2902, oregoncabaret.com. Through Nov. 7.
COMEDY: Joker and Jester Comedy Show, 7:30 p.m. Monday, Ghostlight Playhouse, 115 E. Main St., Medford; ticket price not available; 541-690-8810, ghostlightplayhouse.com.
EVENTS
VENDORS: Community Yard Sale, 9 a.m.-3 p.m. Friday and Saturday, with barbecue and outdoor karaoke Friday, Grants Pass Merlin Moose Lodge, 300 Merlin Ave., Merlin; 541-659-0579.
KIDS' STUFF: Gellyball Wars, 4-9 p.m. Friday, 10 a.m.-9 p.m. Saturday, 10 a.m.-5 p.m. Sunday, Josephine County Fairgrounds; "gellyball" grenades $5 each or $20 for five, bounce house bracelet $10; 541-761-8894.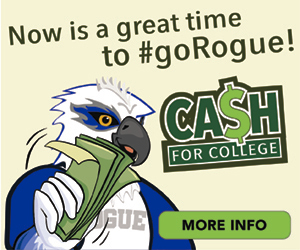 MOVIES: World Film Week, Friday through Sept. 30, online through Ashland Independent Film Festival and Varsity Theatre; $8-$10 per film, $49-$60 for seven-film pass; ashlandfilm.org.
CUSTOM CARS: Rat Rod Rukkus, 8 a.m.-4 p.m. Saturday, Pottsville Museum, 2400 Pleasant Valley Road, Merlin; $3 for spectators; 541-450-4429.
BARGAINS: Southern Oregon Flea Market, 9 a.m.-3 p.m. Saturday, Josephine County Fairgrounds; Free; 541-295-5986.
ANGLING: 9 a.m.-6 p.m. Saturday, Indian Mary Park, 7100 Merlin Galice Road; free, parking is $5; 541-488-6456.
BENEFIT: Walk to End Alzheimer's, 10 a.m. Saturday, US Cellular Park, 300 Lowry Lane, Medford; free; alz.org/walk.
AND THEY'RE OFF: Fall horse racing, 5:15 p.m. Monday and Tuesday, Grants Pass Downs, Josephine County Fairgrounds; $6; 541-787-3480, gpdowns.com.
ALBUMS
Dropping Friday:
LINDSEY BUCKINGHAM: "Lindsey Buckingham"
BOB DYLAN: "Springtime in New York: The Bootleg Series, 1980-1985"
CYNTHIA ERIVO: "Ch.1 Vs. 1"
MELISSA ETHERIDGE: "One Way Out"
LIL NAS X: "Montero"
BOOKS
Released this week:
VINCE FLYNN: "Enemy at the Gates"
JAY KRISTOFF: "Empire of the Vampire"
LIANE MORIARTY: "Apples Never Fall"
COLSON WHITEHEAD: "Harlem Shuffle"
VIDEO
Released Tuesday on DVD/Blu-ray and some streaming services:
"BLACK WIDOW" Scarlett Johansson stars as the the superhero, confronting her past and learning to meet obstacles on her own. PG-13
"THE BOSS BABY: FAMILY BUSINESS:" The mismatched brothers Ted and Tim are middle-aged babies in this sequel, with families of their own. But they must come together to fight a new BabyCorp plot with Tim's daughter Tina. Voices of Alec Baldwin, Jimmy Kimmel, James Marsden, Amy Sedaris. PG
"ZOLA:" Based on a Twitter thread, Zola is a waitress turned pole dancer who hits the road with a friend to make some cash in this dramedy. R
TV SERIES: "Eli Roth's History of Horror, Season 2," "Magnum P.I.: Season Three," "Mare of Easttown: The Complete Limited Series."