CONCERTS
METAL/HIP HOP: Subtractus and Justinsayne N8V, 6 p.m. today, Jubilee Park, Cave Junction; free; 541-592-3326.
REGGAE/FUNK: Frankie Hernandez Band, 6 p.m. Friday, Callahan's Mountain Lodge, 7100 Old Highway 99 S, Ashland, outdoors; $25 at eventbrite.com.
SOUL: Danielle Kelly Soul Project,
7 p.m. Friday, Oak Knoll Golf Course, 3070 Highway 66, Ashland, outdoors. Free; 541-482-4311.
BRITT BITS: This week at the Britt Pavilion in Jacksonville: Pink Martini with China Forbes, 8 p.m. Saturday, $32-$62; Good Vibes Summer Tour, 5:30 p.m. Sunday, sold out. Contact 541-773-6077, brittfest.org.
MUSIC & POETRY: "Six Feet Apart: Stories of Resilience and Transformation," 5:30 p.m. Sunday, online, through Anima Mundi Productions. Free, ticket required: 541-833-3066, humanitytickets.com.
ON STAGE
DRAMA: "Water By the Spoonful," starts Wednesday, on-demand video through Oregon Shakespeare Festival; $15; 800-219-8161, osfashland.org.
EVENTS
COOL CARS: Medford Cruise, 11 a.m.-8 p.m. Friday, 10 a.m.-8 p.m. Saturday, 11 a.m.-4 p.m. Sunday, Fichtner-Mainwaring Park, 334 Holmes Ave., Medford. Free; 541-608-8527, medfordcruise.org.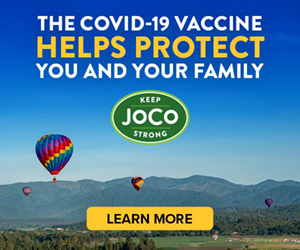 GIVEAWAY: School Supplies and Clothing Fair, 9 a.m.-2 p.m. Saturday, Grants Pass Merlin Moose Lodge, 330 Merlin Ave., Merlin. Free; 541-659-0579.
BENEFIT: Nonprofit Book Sale, 9 a.m.-3 p.m. Saturday, parking lot of Oregon Books, 150 N.E. E St.; benefits local nonprofit groups; 541-476-3132.
BARGAINS: Southern Oregon Flea Market, 9 a.m.-3 p.m. Saturday, Commercial Building, Josephine County Fairgrounds. Free admission; 541-295-5986.
FAMILY FUN: Swamp Carnival, games, crafts, treats, characters from "Shrek," 11 a.m.-1:30 p.m. Saturday, Reinhart Volunteer Park, Lincoln and Webster roads; activity tickets one for $1, six for $5, 15 for $10, bring cash.
ALBUMS
Dropping Friday:
THE BEACH BOYS: "Feel Flows: The Sunflower & Surf's Up Sessions 1969-1971"
BIG RED MACHINE: "How Long Do You Think It's Gonna Last"
HALSEY: "If I Can't Have Love, I Want Power"
BOOKS
Released this week:
CHRISTOPHER CLAREY: "The Master: The Long Run and Beautiful Game of Roger Federer"
MIKE DUNCAN: "Hero of Two Worlds: The Marquis de Lafayette in the Age of Revolution"
LOUISE PENNY: "The Madness of Crowds"
VIDEO
Released Tuesday on DVD/Blu-ray and some streaming services:
"THE CONJURING: THE DEVIL MADE ME DO IT" Based on a real story, paranormal investigators look into a fight for the soul of a boy and end with a claim of demonic possession as a defense for murder. R.
"LANSKY:" An aging Meyer Lansky (Harvey Keitel), retired from the mob, is interviewed for a final federal investigation and he spins the story of his life as the boss of Murder, Inc. R.
"PETER RABBIT 2:" Bored of his garden, Peter goes to the city and meets some shady characters who create trouble for his whole family. Animated. PG.
TV SERIES: "Berlin Station: Season 2," "Chicago Fire: Season Nine," "Chicago Med: Season Six," "NCIS: Los Angeles: The Twelfth Season," "Prodigal Son: Season 2."