CONCERTS
ROCK: Living Loving Led, 8 p.m. Saturday, Sugarloaf Center, 206 Tetherow Road, Williams; $15-$20.
BRITT BITS: This week on the Britt hill in Jacksonville: Gladys Knight, 7:30 p.m. Tuesday, $34-$79; Keb' Mo' Band, 7:30 p.m. Wednesday, $32-$59. Call 541-773-6077 or go to brittfest.org.
VARIETY: Phoenix Sigalove and Four Directions, 8 p.m. Wednesday, Allen Elizabethan Theatre, Ashland. $15; 800-219-8161, osfashland.org.
ON STAGE
YOUTH THEATER CAMP: "Broadway Beat," 7 p.m. today and Friday, Grants Pass High School Performing Arts Center, Eighth and Olive streets; free.
MUSICAL: "All Shook Up," 2 and 7 p.m. Friday and Saturday, 2 p.m. Sunday, Camelot Theatre, 101 Talent Ave., Talent. $22 and $25; 541-535-5250, camelottheatre.org.
REVUE: "Broadway's Grande Dames And Divas," 7:30 p.m. Friday and Saturday, 2 p.m. Sunday, Ghostlight Playhouse, 115 E. Main St., Medford. $18-$20 in person, $15 livestream; 541-690-8810, randalltheatre.com. Runs through Aug. 8.
COMEDY: Slaphappy Comedy Show, with six comedians, 7:30 p.m. Monday, Ghostlight Playhouse, 115 E. Main St., Medford; $10, adults only; also streamed online; 541-690-8810.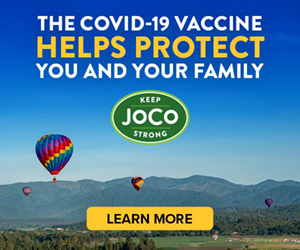 DRAMA: "How to Catch Creation," Tuesday-Aug. 28, on-demand through Oregon Shakespeare Festival, Ashland. $15 single viewing, $25 with "Water By the Spoonful" in September; 800-219-8161, osfashland.org.
EVENTS
BENEFIT: Nonprofit book sale, 9 a.m.-3 p.m. Saturday, Oregon Books, 150 N.E. E St.; benefits local nonprofits; 541-476-3132.
FUNDRAISER: Saving Wildlife banquet and auction, 4:30-9 p.m. Saturday, Wildlife Images, 11845 Lower River Road; $150; 541-476-0222, wildlifeimages.com.
ALBUMS
Dropping Friday:
THE BEACH BOYS: "Feel Flows: The Sunflower & Surf's Up Sessions 1969-1971"
BILLIE EILISH: "Happier Than Ever"
LOS LOBOS: "Native Sons"
PRINCE: "Welcome 2 America"
BOOKS
Released this week:
HEATHER GRAHAM: "The Forbidden"
DARYNDA JONES: "A Good Day for Chardonnay"
LISA KLEYPAS: "Devil in Disguise"
SHARI LAPENA: "Not a Happy Family"
LANI LYNN VALE: "No Rep"
J.R. WARD: "Claimed"
VIDEO
Released Tuesday on DVD/Blu-ray and some streaming services:
"THE GOD COMMITTEE:" A hospital committee struggles to decide who is most deserving of a life-saving organ. With Kelsey Grammer, Janeane Garofalo. Not rated.
"EVERY BREATH YOU TAKE:" A psychiatrist, whose client commits suicide, finds his life disrupted after the client's surviving brother becomes involved with his wife and daughter. With Casey Affleck. R
"JOEY & ELLA:" A baby kangaroo is swept up in a jewelry heist and finds herself separated from her family for the first time ever in this live action/animated combo feature. G
"A QUIET PLACE II:" Following events at home, the Abbott family face the terrors of the outside, where they realize the creatures who hunt using sound are lurking. Starring Emily Blunt, John Krasinski, Cillian Murphy. PG-13
TV SERIES: "American Gods: Season 3," "Devils: Season One," "Keeping Faith: Series 3," "The Neighborhood: Season Three," "Unforgotten, Fourth Series"