ON STAGE
COMEDY: "A Midsummer Night's Dream," through July 22, full-length video recording of Oregon Shakespeare Festival's 2020 production; $15 for 48-hour rental; see osfashland.org.
IMPROV COMEDY: Hamazons present "Improv on a Hot Tin Roof," a watch party of a favorite 2017 comic salute to Tennessee Williams, 8 p.m. Friday, YouTube. Free, donations welcome; hamazons.com.
VINTAGE RADIO: "The Last Bow, Part One," stories of Sherlock Holmes, 7:30 p.m. Friday and Saturday, 1:30 p.m. Sunday, Collaborative Theatre Project, 555 Medford Center, Medford. $25; 541-779-1055.
EVENTS
POETRY: Second Friday Poetry Sharing, 7 p.m. Friday, via Zoom, https://us02web.zoom.us/j/82313234835, meeting ID 823 1323 4835, or call 541-479-3290 for details.
WALK/RUN: Sasquatch Stampede, virtual 5k run/walk or 2-mile fun run, for prizes, Saturday through July 31; $25 for 5k, $10 or $35 for fun run; details at 541-474-0001, grantspassymca.org.
HORTICULTURE: Bloomin' Lavender Weekend, craft vendors, wreath making, demonstrations, treats, 10 a.m.-4 p.m. Friday through Sunday, Lavender Fields Forever, 375 Hamilton Road, Jacksonville. Free; 541-702-2250.
ALBUMS
Dropping Friday:
DANCE GAVIN DANCE: "Afterburner"
THE JAYHAWKS: "XOXO"
MY MORNING JACKET: "The Waterfall II"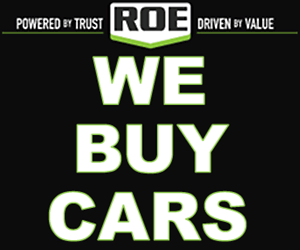 MARGO PRICE: "That's How Rumors Get Started"
RUFUS WAINWRIGHT: "Unfollow the Rules"
BOOKS
Released this week:
RHYS BOWEN: "Love and Death Among the Cheetahs"
MERITY BRIGHT: "Death at the Dance"
LEILA MEACHAM: "Dragonfly"
SUSAN WIGGS: "The Lost and Found Bookshop"
STUART WOODS: "Stealth"
VIDEO
Released this week on DVD/blu-ray:
"BLOOD AND MONEY": Tom Berenger stars as a veteran whose hunting trip goes awry when he finds a body and a bag of cash. Nor rated.
"BALLOON": Two East German families try to escape to the West with a hot air balloon, with the Stasi right behind. Not rated.
"TROLLS WORLD TOUR": The rock tribe trolls try to dominate the other tribes, each devoted to a different musical style, in this animated sequel. PG
TV SERIES: "Law & Order SVU: Season 21," "Will & Grace Revival, Season 3."