CONCERTS
CLASSICAL: Youth Symphony of Southern Oregon, 7:30 p.m. Friday, Grants Pass High School Performing Arts Center, Eighth and Olive streets. $5-$10; 541-858-8859.
PIANO: Alexander Tutunov, 7 p.m. Saturday, Seventh-day Adventist Church, 1360 N.E. Ninth St. Free; 541-476-6313.
FUNK: The Motet, 9 p.m. Saturday, Ashland Armory, 208 Oak St., Ashland. $25; liveatthearmory.com.
ROMANCE: "Liederkreis" by Schumann, voice and piano, 3 p.m. Sunday, Immanuel United Methodist Church, 200 W. Watkins, Cave Junction. Free, donations for Learning Through Arts; 541-592-4444.
ROCK: Beatles vs. Stones: A Musical Showdown, 8 p.m. Wednesday, Rogue Theatre, 143 S.E. H St. $33-$53; 541-471-1316.
ON STAGE
DRAMA: "Water Made to Rise," 7:30 p.m. today, Friday, Monday, 2 p.m. Sunday, Wesley Hall, 175 N. Main St., Ashland. $20; barretobrien.com.
WOMEN'S STORIES: "The Vagina Monologues, 7 p.m. Friday, The Haul, 121 S.W. H St. $10, door only, benefits Women's Crisis Support Team; 541-249-9969.
COMEDY: Carl Lee, Benjamin Blue Abben, Dustin Wood, Matty J, 8 p.m. Friday, Craterian Theater, 23 S. Central Ave., Medford. $15-$25; 541-779-3000.
MUSICAL: "I Won't Dance: A Tribute to the Life and Music of Fred Astaire," 8 p.m. Friday and Saturday, 2 p.m. Sunday, Bellview Grange, 1050 Tolman Creek Road, Ashland. $20; 541-951-3492.
BURLESQUE: Love, Lust & Leather, 9 p.m. Friday, Randall Theatre, 20 S. Fir St., Medford. $15-$30; 541-632-3258.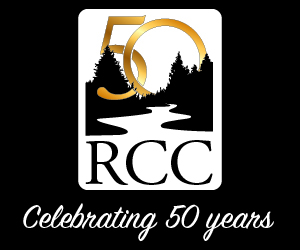 DANCE: Dance Variations, 7 p.m. Saturday, Grants Pass High School Performing Arts Center, Eighth and Olive streets. $12-$16; allthatjazzdancestudio.com.
ADULT: Queen of Hearts Drag Show, 7 p.m. Saturday, Herb's Event Center, 515 Rogue River Highway. $10; find Labrys Society on Facebook.
EVENTS
LITERARY: T.K. Banner (aka Terri Fitzsimmons), 11 a.m. Saturday, Oregon Books and Games, 150 N.E. E St. Free; 541-476-3132.
EQUINE: Silver Buckle Gymkhana, 9 a.m. Saturday, Josephine County Fairgrounds. Free for spectators; 541-621-4473.
DOMESTIC: Southern Oregon Home Show, noon-5 p.m. Friday, 10 a.m. -5 p.m. Saturday, 10 a.m.-4 p.m. Sunday, Jackson County Expo. Central Point. $5; 541-690-8048, attheexpo.com.
ALBUMS
Dropping Friday:
JUSTIN BIEBER: "Changes"
HUEY LEWIS AND THE NEWS: "Weather"
CARLY PEARCE: "Carly Pearce"
NATHANIEL RATELIFF: "And It's Still Alright"
TAME IMPALA: "The Slow Rush"
BOOKS
Released this week:
BARBARA FREETHY: "Critical Doubt"
NICHOLAS GUREWITCH: "The Perry Bible Fellowship Almanack"
KRISTINA KUZMIC: "Hold On, But Don't Hold Still"
DEBBIE MACOMBER: "What Makes a Family"
SUSAN MALLERY: "Sisters by Choice"
RANDY WAYNE WHITE: "Salt River"
VIDEO
Recently released:
"ARCTIC DOGS": Animated feature about an Arctic fox who dreams of moving out of the mail room. PG.
"DOCTOR SLEEP": Years after the events of "The Shining," Dan (Ewan McGregor) tries to protect a girl from a cult. R.
"FORD V FERRARI": Oscar-nominated story of car designer/driver Carroll Shelby trying to win LeMans in 1966. With Matt Damon, Christian Bale. PG-13
"THE GOOD LIAR": A veteran con man (Ian McKellen) is willing to do anything to take his next mark (Helen Mirren) to the cleaners. R
"LAST CHRISTMAS": A woman (Madison Ingoldsby) working as an elf in a year-round Christmas store wonders whether her new romance is a good choice. PG-13
"PLAYING WITH FIRE": In this family comedy, a crew of tough firefighters have their hands full when they rescue three kids. PG
"ROMA": Oscar winner from 2018 a year in the life of a family in 1970s Mexico. Spanish with subtitles. R.
TV SERIES: "Keeping Faith: Series 2," "Preacher: The Final Season," "Swamp Thing: The Complete Series"