CONCERTS
BLUES: Broadway Phil & The Shouters, 7 p.m. Saturday, Randall Theatre, 20 S. Fir St., Medford. $20-$25; 541-632-3258.
PIANO & VOCALS: Sarah Dion Brooks, 7:30 p.m. Saturday, Barnstormers Theatre, 112 S.E. Evelyn Ave. $18; 541-479-3557.
COMIC PIANO: Jason Lyle Black,
3 p.m. Sunday, Grants Pass High School Performing Arts Center, Eighth and Olive streets; tickets by subscription through Josephine County Community Concerts; 541-479-2199.
PIANO DUO: Alexander Tutunov and Brian Hall, 3 p.m. Sunday, North Medford High School, 1900 N. Keene Way Drive, Medford. $25; 541-734-4116.
BARITONE: Christopheren Nomura, 3 p.m. Sunday, SOU Music Recital Hall, 185 N. Mountain Ave., Ashland. $33-$39; 541-833-3066.
ON STAGE
TRIBUTE: "Spotlight on Glen Campbell," 8 p.m. Friday, Saturday, 2 p.m. Sunday, Camelot Theatre, 101 Talent Ave., Talent; $33-$38; 541-535-5250.
ILLUSIONIST: Jay Owenhouse, 4 and 8 p.m. Saturday, Craterian Theater, 23 S. Central Ave., Medford; $42-$72; 541-779-3000.
EVENTS
LITERARY: Poetry Sharing, 7 p.m. Friday, Grants Pass Museum of Art, 229 S.W. G St. Free; 541-479-3290.
FILM: "Call of Life" by Species Alliance, 6 p.m. Wednesday, Southern Oregon Guild Gallery, 24353 Redwood Highway, Kerby. Free; 541-761-4746.
ALBUMS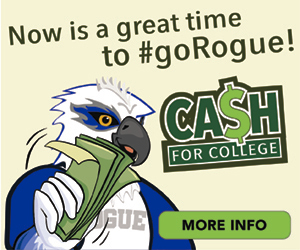 Dropping Friday:
CIRCA WAVES: "Happy"
SELENA GOMEZ: "Rare"
KESHA: "High Road"
BOOKS
Released this week:
TIM DORSEY: "Naked Came the Florida Man"
ANN NAPOLITANO: "Dear Edward"
catherine steadman: "Mr. Nobody"
DANIELLE STEEL: "Moral Compass"
STUART WOODS: "Treason"
VIDEO
Released Tuesday:
"CROWN VIC": Thomas Jane plays an LAPD officer who has one night to find two cop killers. R.
"JOKER": Joaquin Phoenix won a Golden Globe for his performance as Arthur Fleck, whose mistreatment twists his mental troubles to make him into a criminal. R
"THE LIGHTHOUSE": Acclaimed indie with Robert Pattinson and Willem Dafoe as two lighthouse keepers in 1890s New England whose isolation sometimes taxes their sanity. R
"A MILLION LITTLE PIECES": A drug addict faces his past at an institution, where he also finds love with another lost soul. R
TV SERIES: "Big Little Lies: The Complete Second Season"