CONCERTS
ACOUSTIC: Oregon Old Time Fiddlers, 1-3 p.m. Saturday, Fruitdale Grange, 1440 Parkdale Drive. Free; 541-779-8145.
A CAPPELLA: Serenade in the Vines, with Southern Oregon Sound and Rogue Valley Harmonizers, 6 p.m. Saturday, Daisy Creek Vineyard, 675 Shafer Lane, Jacksonville. $25; 541-595-8247.
ON STAGE
MUSICAL: "Fiddler on the Roof," 7 p.m. Friday, 2 and 7 p.m. Saturday, 2 p.m. Sunday, Grants Pass High School Performing Arts Center, Eighth and Olive streets. $7-$15; 541-450-9334.
DRAMA: "The Lost Boy," 7:30 p.m. Friday and Saturday, 2 p.m Sunday, Barnstormers Theatre, 112 N.E. Evelyn Ave. $15; 541-479-3557.
FANTASY: "Neverland," 7 p.m. Friday, Saturday, Sunday, LongSword Vineyard, 8555 Highway 238, Jacksonville. $15; wanderlusttheatre.co.
EVENTS
ART: First Friday Live, 5 p.m. Friday, downtown Grants Pass. Free; 541-450-6180.
RADIO-CONTROL: Fun Fly, 8 a.m.-1 p.m. Saturday, Grants Pass Skypark, Lower River Road. Free; 541-956-5217.
VEHICLES: Car Swap Meet, 8 a.m.-3 p.m Sunday, Josephine County Fairgrounds. Free; 541-659-1832.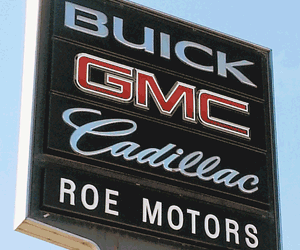 SEASONAL: Oktoberfest at the Inn, 11 a.m.-6 p.m. Saturday Wolf Creek Inn, 100 Front St., Wolf Creek. $15, includes entrance, stein and one beer; 541-866-2474.
ALBUMS
Dropping Friday:
MILES DAVIS: "Rubberband"
THE HIGHWAYWOMEN: "The Highwaywomen"
CHRISSIE HYNDE: "Valve Bone Woe"
IGGY POP: "Free"
LINDSEY STIRLING: "Artemis"
BOOKS
Released this week:
JEFFREY ARCHER: "Nothing Ventured"
CHRISTINE FEEHAN: "Dark Illusion"
PAUL MCCARTNEY: "Hey Grandude!"
RANDALL MUNROE: "How To: Absurd Scientific Advice..."
J.D. ROBB: "Vendetta in Death"
ADRIENNE YOUNG: "The Girl the Sea Gave Back"
VIDEO
Released Tuesday:
"BOOKSMART": Academic minded high school seniors determine to cram four years of fun into the night before graduation. R
"MA": Octavia Spencer plays a woman who allows a group of teens she befriends to party at her house. But strange things begin to happen in this thriller. R
"MEN IN BLACK INTERNATIONAL": Chris Hemsworth and Tessa Thompson are assigned to find a mole in the Men In Black organization. PG-13.
FROM TV: "Bull: Season Three," "NCIS: The 16th Season," "The Goldbergs, Season 06," "True Detective, Season 3," "Young Sheldon: The Complete Second Season."