MUSIC
OPEN MIKE: Acoustic jam, 6 p.m. today, Wild River Pub, 533 N.E. F St. Free; 541-476-5426.
AFRICAN SONG & DANCE: African Children's Choir, 6 p.m. Friday, First Baptist Church, 2004 Siskiyou Blvd., Ashland. Free; 541-482-3836.
RHYTHMS: Community Drumming Circle, 6 p.m. Friday, Applegate Library, 18485 N. Applegate Road, Applegate. Free.
STAGE
BALLET: "The Nutcracker," 7:30 p.m. Saturday, 2 p.m. Sunday, Grants Pass High School Performing Arts Center, Eighth and Olive streets. $12-$20; 541-476-4641.
HOLIDAY: "Tomaseen Foley's A Celtic Christmas," 3 and 7:30 p.m. Saturday, Craterian Theatre, 23 S. Central Ave., Medford. $22-$38; 541-779-3000.
EVENTS
KIDS' STUFF: Cookies and Cocoa Toy Giveaway, 10 a.m. Saturday, Lorna Byrne Middle School, 102 S. Junction Ave., Cave Junction. Free; 541-287-0045.
HOLIDAY: Lights display, 6-9 p.m. through Tuesday, Riverside Park. Free; 541-264-0437.
SOLSTICE: Fire, drum, dance circle, 6 p.m. Saturday, Jackson Wellsprings, 2253 Highway 99 N. Ashland. Free; 541-482-3776.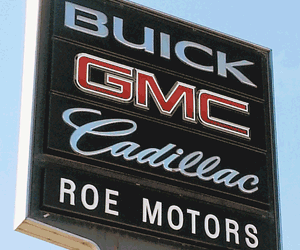 SEASONAL: Winter Solstice Dance, dinner (7 p.m.), music by The Fire Flies (8:30 p.m.), Donna and The Fringe (11 p.m.), Saturday, Takilma Community Building, 9367 Takilma Road, Takilma. Donations.
BOOKS
Released this week:
JOSHUA BECKER: "The Minimalist Home: A Room by Room Guide"
FERN MICHAELS: "Safe and Sound"
BLAKE PIERCE: "Once Dormant"
JENNIFER RYAN: "Dirty Little Secret"
VIDEO
Released Tuesday:
"A SIMPLE FAVOR": A mom vlogger (Anna Kendrick) looks into the disappearance of her best friend (Blake Lively) along with the friend's husband (Henry Golding) in this thriller. R
"THE HOUSE WITH A CLOCK IN ITS WALLS": A 10-year-old orphan, sent to his uncle's house, begins to realize it is a maze of hidden passageways and magic surprises. With Jack Black, Cate Blanchett, Kyle MacLachlan. PG
"LITTLE WOMEN": Louisa May Alcott's March sisters go modern in this version of the story of family love and sibling rivalry, starring Lea Thompson, Ian Bohen, Melanie Stone. PG-13
"THE PREDATOR": In this reboot, the predators have made themselves stronger and smarter, as humans find out when they return to Earth where a science teacher and ragtag ex-soldiers work to fight them. R
"SCHINDLER'S LIST: REMASTERED": Steven Spielberg reworks his seven-Oscar drama about a businessman who saves the lives of Jews during the Holocaust. R
"VENOM": The first film for one of Marvel's most enigmatic characters, a man (Tom Hardy) who is given special powers when a parasite attaches itself to his brain. With Michelle Williams, Woody Harrelson. PG-13