Due to changing air quality conditions from wildfires, be sure to call ahead for all outdoor events before heading out.
CONCERTS
CLASSIC ROCK: Sun Rose, 6 p.m. today, Jubilee Park, Cave Junction. Free; 541-592-3326.
ROCK: Roni Lee Group, 6:30 p.m. today, Pear Blossom Park, Medford. Free; 541-774-2400.
AFRICAN MUSIC: Polyphony Marimba, 7 p.m. today, Grizzly Peak Winery, 1600 E. Nevada St., Ashland. Donation; 541-488-2905.
SUFI: Fanna-Fi-Allah, 8 p.m. today, Jackson Wellsprings, 2253 Highway 99 N, Ashland. $20-$25; 541-482-3776.
FOLK: The Brother Brothers, 7 p.m. Friday, Fry Family Farm, 2184 Ross Lane, Medford. $15; brobro.bpt.me.
BRITT BITS: This week at Britt Festivals in Jacksonville: Britt Orchestra with Anthony Marwood,
7:30 p.m. Friday, $10-$45; Britt Orchestra, 7:30 p.m. Saturday, $10-$45. Contact 800-882-7488, brittfest.org.
COUNTRY: Lonestar, 7 p.m. Wednesday, Josephine County Fairgrounds. $15-$25; 541-476-3215.
ON STAGE
ONE-MAN DRAMA: "Call Mr. Robeson, 5 p.m. Sunday, 3 p.m Monday-Tuesday, 2 p.m Wednesday, Ashland Community Center, 59 Winburn Way, Ashland. $20-$30; 800-838-3006.
MUSICAL: "Spotlight on The Kingston Trio," 8 p.m. Friday-Saturday, 2 p.m. Sunday, Camelot Theatre, 101 Talent Ave., Talent. $20-$33; 541-535-5250.
EVENTS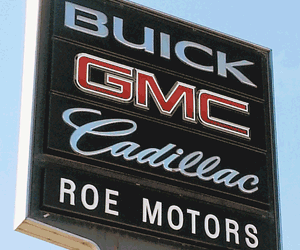 LITERARY: Poetry Sharing, 7 p.m. Friday, Grants Pass Museum of Art, 229 S.W. G St. Free; 541-479-3290.
FILM: "The Goonies," at dusk Friday, Reinhart Volunteer Park, Webster and Lincoln roads. Free; 541-471-6435.
FAMILY FUN: Josephine County Fair, 10 a.m.-11 p.m. Wednesday-Aug. 18, Josephine County Fairgrounds. $6-$10; 541-476-3215.
ALBUMS
Dropping Friday:
IL DIVO: "Timeless"
NICKI MINAJ: "Queen"
JASON MRAZ: "Know"
JAKE SHEARS: "Time Flies"
BOOKS
Released Tuesday:
SANDRA BROWN: "Tailspin"
LAURELL K. HAMILTON: "Serpentine"
MAX LUCADO: "Unshakable Hope: Building Our Lives on the Promises of God"
SARAH J. MAAS: "Catwoman: Soulstealer"
STUART WOODS: "The Money Shot"
VIDEO
Released Tuesday:
"AARDVARK": A mentally ill man (Zachary Quinto) who suffers from hallucinations isn't clear whether his new soulmate is real, while his therapist falls for the patient's famous brother (Jon Hamm). PG-13
"BREAKING IN": A woman (Gabrielle Union) stops at nothing to rescue her children from a house designed to be impregnable in this thriller. PG-13
"ON CHESIL BEACH": Based on the Ian McEwan novel, a young couple (Saoirse Ronan, Billy Howle) court and marry in 1962, but find sexuality difficult in a society that won't talk about it. R
UPCOMING: Due Aug. 14 are "Avengers: Infinity War," "How to Talk to Girls at Parties."