CONCERTS
ROCK: Music by Belmont, Young Culture, Citysick, Someone Else, JV and others, 6 p.m. today, Eaden Ballroom, 244 S.W. K St. $8, all ages.
METAL: Warrant, with BloodMoon Warning opening, 7 p.m. Friday, baseball field, Riverside Park. $35 at the gate.
ON STAGE
DRAMA: "Dancing at Lughnasa, 7 p.m. Friday, 2 and 7 p.m. Saturday, 2 p.m. Sunday, Grants Pass High School, 830 N.E. Ninth St. $8-$12; 541-474-5710.
EVENTS
FAMILY FUN: Boatnik, carnival, boat races, water shows, parade, concert, food and music, today through Monday, Riverside Park. Free admission to most events; find schedule at boatnik.com.
OPEN HOUSE: 11 a.m.-4 p.m. today through Sunday, Rusk Ranch Nature Center, 27746 Redwood Highway, Cave Junction. Admission $3-$6; 541-287-0172.
COMMEMORATION: Salute to Our Heroes, 10 a.m.-10 p.m. Friday through Tuesday, Hillcrest Memorial Park, 945 N.E. Hillcrest Drive. Free; 541-660-1342.
BOTTOM'S UP: Boatnik Brewfest,
1-7 p.m. Saturday and Sunday, baseball field, Riverside Park. $20; boatnikbrewfest.com.
ART: "Hidden Magic" art show, 3-5 p.m. Sunday, Southern Oregon Guild Gallery, 24353 Redwood Highway, Kerby. $5; 541-592-5019.
ALBUMS
Dropping Friday:
JONATHAN DAVIS: "Black Labyrinth"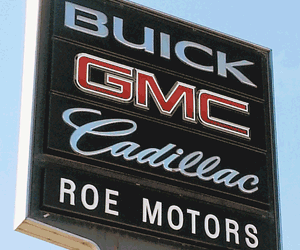 HOOBASTANK: "Push Pull"
SNOW PATROL: "Wildness"
CHAD VALLEY: "Imaginary Music"
JENNIFER WARNES: "Another Time Another Place"
BOOKS
Released Tuesday:
ANDREW SEAN GREER: "Less"
STEPHEN KING: "The Outsider"
STEVE MARTINI: "The Secret Partner"
JOHN MCCAIN: "The Restless Wave"
MARY ALICE MONROE: "Beach House Reunion"
VIDEO
Released Tuesday:
"early man": A plucky cave man, his sidekick and the rest of the tribe face slavery in a mine in this animated feature. PG
"GAME NIGHT": Jason Bateman, Rachel McAdams star in this comedy about a mystery game night that goes awry when one of the gamers is kidnapped, for real. R
"I KILL GIANTS": When giants threaten her small town, a teen finds her courage. With Zoe Saldana. PG-13
"THE 15:17 TO PARIS": Based on a real event, three Americans (one from Oregon) thwart a terrorist attack in France, helping to save 500 train passengers. PG-13
"WONDERSTRUCK": Two different children in two different eras wish their lives were different, then set out on adventures to find what they're missing. With Julianne Moore, Michelle Williams. PG
UPCOMING: Due May 29 are "Annihilation," "What We Started."