CONCERTS
PSYCHOBILLY: Koffin Kats, with GD Gallows, Against the Grain, 8 p.m., today, Rogue Theatre, 143 S.E. H St. $20; 541-471-1316.
JAZZ & CLASSICAL: The Gryphon Trio, 7:30 p.m. Friday, 3 p.m. Saturday, SOU Music Recital Hall, 450 S. Mountain Ave., Ashland. $5-$38; 541-552-6154.
ACOUSTIC: Oregon Old Time Fiddlers, 1 p.m. Saturday, Roxy Ann Grange, 1850 Spring St., Medford. Donation; 541-779-8145.
ON STAGE
MUSICAL: "Cabaret," 7:30 p.m. today, Craterian Theater, 23 S. Central Ave., Medford. $50-$68; 541-779-3000.
DANCE-THEATER: "Red Gold," 7 p.m. Friday and Saturday, Lorna Byrne Middle School, 101 S. Junction Ave., Cave Junction. Pay-what-you-want; 541-649-2333.
MUSICAL: "Jekyll & Hyde," 7 p.m. Friday, Saturday, 2 p.m. Sunday, Randall Theatre, 10 E. Third St., Medford. $17-$22; 541-632-3258.
MUSICAL COMEDY: "25th Annual Putnam County Spelling Bee," 7:30 p.m. Friday and Saturday, 2 p.m. Sunday, Barnstormers Theatre, 112 N.E. Evelyn Ave. $20; 541-479-3557. See page 1B.
MUSICAL: "Himself and Nora," 7:30 p.m. Friday and Saturday, 1:30 p.m. Sunday, Collaborative Theatre Project, 555 Medford Center, Medford. $18-$28; 541-779-1055.
DRAMATIC READING: "The Bottle Tree," 7 p.m Sunday, Black Box Theater, Southern Oregon University, Ashland. Free.
EVENTS
LITERARY: Poetry Sharing, 7 p.m. Friday, Grants Pass Museum of Art, 229 S.W. G St. Free; 541-479-3290.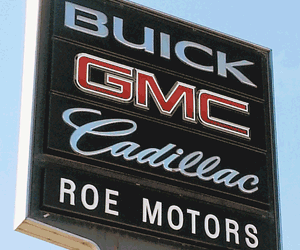 FILM: Ashland Independent Film Festival, today through Monday, Ashland and Medford; 541-488-3823, ashlandfilm.org.
FAMILY FUN: Pear Blossom Festival, Friday and Saturday, downtown Medford; 541-840-7209, pearblossomparade.org.
EQUESTRIAN: Gymkhana, 8 a.m. Saturday, horse show, 8 a.m. Sunday, Josephine County Fairgrounds. Free for spectators; 541-660-5767.
BENEFIT: Community Baby Shower, 11 a.m.-3 p.m. Saturday, Albertsons, 1690 Allen Creek Road and Fred Meyer, 1101 N.E. Grants Pass Parkway; 541-218-9974.
ALBUMS
Dropping Friday:
JASON ALDEAN: "Rearview Town"
JULIANA HATFIELD: "Juliana Hatfield Sings Olivia Newton-John"
JOHN PRINE: "The Tree of Forgiveness"
BOOKS
Released this week:
MADELEINE ALBRIGHT: "Fascism: A Warning"
ELGIN BAYLOR: "Hang Time: My Life in Basketball"
CATHERINE COULTER: "The Sixth Day"
VERONICA ROTH: "The Fates Divide"
LISA SCOTTOLINE: "After Anna"
J.R. WARD: "The Thief"
STUART WOODS: "Shoot First"
VIDEO
Released Tuesday:
"THE GREATEST SHOWMAN": Hugh Jackman as P.T. Barnum in this musical biopic, also with Zac Efron, Michelle Williams. PG
"mudbound": In the South during World War II, two families, one white and new to farming and one black and long on the land, are pitted against one another. Nominated for four Oscars. R
"phantom thread": Renowned dressmaker (Daniel Day-Lewis) finds a fresh model (Vicky Krieps) who becomes his muse and lover in 1950s London. Nominated for six Oscars. R
UPCOMING: Due April 17, "The Commuter," "The Post."