CONCERTS
VARIETY: Acoustic jam, 6 p.m. today, Wild River Pub, 533 N.E. F St. Free; 541-476-5426.
FUNK, ROCK, SOUL: Digable Planets, 9 p.m. Friday, Ashland Armory, 208 Oak St., Ashland. $20-$25; 541-488-7001.
ROCK: Music by Micah McCaw, Jeremy Oliveria, Fawn, 6 p.m. Saturday, Eaden Ballroom, 244 S.W. K St. $7.
GOSPEL HOLIDAY: Jefferson State Choral Coalition, with Darlene Reynolds-Cooper, 7:30 p.m. Saturday, SOU Music Recital Hall, 405 S. Mountain Ave., Ashland. $5-$20; 541-488-5637.
JAZZ: Chuck Redd and Ed Dunsavage Trio, 7 p.m. Sunday, Paschal Winery, 1122 Suncrest, Talent. $10-$25; 541-488-3869.
VOCALISTS: 3 Redneck Tenors, 7:30 p.m. Monday, Grants Pass High School Performing Arts Center, Eighth and Olive streets; tickets by subscription, call for availability; 541-479-2199.
ON STAGE
MUSICAL: "She Loves Me," 8 p.m. Friday, Monday, Wednesday, 1 and 8 p.m. Saturday and Sunday, Oregon Cabaret Theatre, First and Hargadine streets. $25-$39; 541-488-2902.
READING: "A Christmas Memory," 1 p.m. Saturday, Rogue River Library, 412 E. Main St., Rogue River. Free; 541-582-8850.
EVENTS
VENDORS: Holiday Art and Chocolate Festival, noon-7 p.m. Friday, 10 a.m.-5 p.m. Saturday, Josephine County Fairgrounds. $1; 541-660-4771.
HOLIDAY: Gingerbread Jubilee Community Tour, 10 a.m.-6 p.m. Saturday and Sunday, 10 a.m.-4 p.m. Monday, Craterian Theater, 23 S. Central Ave., Medford. $3; 541-779-3000.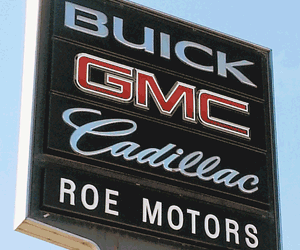 FILM: Wandering Reel Traveling Film Festival, 7:30 p.m. Saturday and Sunday, Barnstormers Theatre, 112 N.E. Evelyn Ave.; $10; wanderingreel.org.
ART & LITERATURE: Art show reception and book release, 2 p.m. Sunday, Southern Oregon Guild, 24353 Redwood Highway, Kerby. $5; 541-659-3858.
CDs
Dropping Friday:
BARENAKED LADIES: "Fake Nudes"
GREEN DAY: "Greatest Hits: God's Favorite Band"
TIM MCGRAW, FAITH HILL: "The Rest of Our Life"
MORRISSEY: "Low in High School"
SIA: "Everyday is Christmas"
MAVIS STAPLES: "If All I Was Was Black"
BOOKS
Released this week:
david baldacci: "End Game"
JOE BIDEN: "Promise Me, Dad"
LOUISE ERDRICH: "Future Home of the Living God"
JANET EVANOVICH: "Hardcore Twenty-Four"
P.D. JAMES: "Sleep No More: Six Murderous Tales"
VIDEO
Released Tuesday:
"atomic blonde": Top British agent (Charlize Theron) joins embedded agent (James McAvoy) to rescue a dossier from a destabilized Berlin. R
"AMITYVILLE: THE AWAKENING": Horror franchise reboot of haunted house story with Bella thorne, Jennifer Jason Leigh. R
"NUT JOB 2: NUTTY BY NATURE": Surly Squirrel (Will Arnett) and his gang are back as developers once again try to destroy their park home in this animated feature. PG
UPCOMING: Due Nov. 21: "The Hitman's Bodyguard," "Leap!" "Valerian and the City of a Thousand Planets."