CONCERTS
• FOLK-ROCK: Moody Little Sister, 7:30 p.m. Friday, Barnstormers Theatre, 112 N.E. Evelyn Ave. $15; 541-479-3557.
• CLASSICAL: Adaskin String Trio, 7:30 p.m. Friday, 3 p.m. Saturday, Southern Oregon University Music Recital Hall, 450 S. Mountain Ave., Ashland. $5-$38; 541-552-6154.
• GRATEFUL DEAD: Terrapin Flyer with Melvin Seals, 8 p.m. Sunday, Ashland Armory, 208 Oak St., Ashland. $25-$30; www.liveatthearmory.com.
• ROCK: Music by Such a Mess, Crooked Teeth, Laurel Ave. and Foxhollow, 6 p.m. Monday, Eaden Ballroom, 244 S.W. K St. $7; 541-761-5289.
• FOLK: Bob Haworth, noon Wednesday, Medford Library, 205 S. Central Ave., Medford. Free; 541-774-8679.
ON STAGE
• COMEDY: "Calendar Girls," 8 p.m. Friday and Saturday, 2 p.m. Sunday, Camelot Theatre, 101 Talent Ave., Talent. $18-$34; 541-535-5250.
• FARCE: "Noises Off," 8 p.m. Friday and Saturday, 1 p.m. Saturday and Sunday, Oregon Cabaret Theatre, First and Hargadine streets, Ashland. $22-$36; 541-488-2902.
• COMEDY: "Defending the Caveman," 7:30 p.m. Saturday, Craterian Theater, Medford. $29-$35; 541-779-3000.
EVENTS
• LITERARY: Poetry sharing, 7 p.m. Friday, Grants Pass Museum of Art, 229 S.W. G St. Free; 541-479-3290.
• BENEFIT: Black, White & The Blues, 5 p.m.-midnight Saturday, Grants Pass Toyota, 375 Redwood Highway. $75, benefits Grants Pass Museum of Art; 541-479-3290.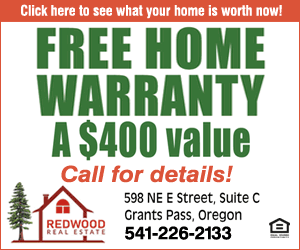 • HORSIN' AROUND: Gymkhana, 9 a.m. Saturday, horse show, 9 a.m. Sunday, Josephine County Fairgrounds. Free for spectators; 541-660-5767.
• MOVIES: Siskiyou Film Fest,
4 p.m. Sunday, Grants Pass High School Performing Arts Center, Eighth and Olive streets. $10-$15; 541-488-5789.
CDs
Dropping Friday:
• LUPE FIASCO: "Drogas Light"
• OVERKILL: "The Grinding Wheel"
• THE SADIES: "Northern Passages"
• THIEVERY CORPORATION: "Temple of I & I"
BOOKS
Released Tuesday:
• VICTORIA AVEYARD: "King's Cage"
• JAMES BALDWIN: "I Am Not Your Negro" re-release
• MARY BALOGH: "Someone to Hold"
• NEIL GAIMAN: "Norse Mythology"
• SOPHIE KINSELLA: "My Not So Perfect Life"
• J.D. ROBB: "Echoes in Death"
VIDEO
Released Tuesday:
• "ALMOST CHRISTMAS": After the death of a beloved matriarch, a famil reunites for Christmas. With Danny Glover, Omar Epps. PG-13
• "AMERICAN PASTORAL": Ewan MacGregor plays a father who seeks his missing daughter (Dakota Fanning). R
• "DESIERTO": Men and women on a retreat find themselves hunted by vigilantes on the U.S.-Mexico border . R
• "LOVING": Based on the true story of the couple whose Supreme Court case made interracial marriage legal in all states. PG-13
• "TROLLS": Animated family film about a grumpy troll and a happy troll who work together to save their community . PG
• UPCOMING: Due Feb. 14 are "Arrival," "Bleed for This," "Billy Lynn's Long Halftime Walk," "The Edge of Seventeen"