CONCERTS
HIP HOP ROCK: Funqdaqit, 6 p.m. today, Jubilee Park, Cave Junction. Free; 541-592-3326.
HIP-HOP JAZZ: Free Creatures, 6 p.m. Friday, Callahan's Mountain Lodge, 7100 Old Highway 99 S., Ashland. $25; 541-482-1299, eventbrite.com.
CHRISTIAN: Jordan St. Cyr, 6:30 p.m. Friday, The Story, 318 B St., Ashland. $35-$45; eventbvrite.com.
BRITT BITS: This week on the Britt Hill in Jacksonville: 38 Special, 7:30 p.m. Friday, $29-$56; Michael Franti & Spearhead, 7 p.m. Sunday, $31-$52. Contact 541-773-6077, brittfest.org.
ROCK: Hog Wild, 7 p.m. Friday, Oak Knoll Golf Course, 3070 Highway 66, Ashland. Free; 541-482-4311.
INDIE JAZZ: The Singer and the Songwriter, Rachel Garcia and Thus Tran, 8 p.m. Wednesday, Allen Elizabethan Theatre, Ashland. $15; 800-219-8161, osfashland.org.
ON STAGE
STAND-UP: Slaphappy Comedy with Nic Lanier, Sammy Edan, Sam Bloom, Alvin Duke, Shannon Battle, 7:30 p.m. Monday, Ghostlight Playhouse, 115 E. Main St., Medford. $10; 541-690-8810, ghostlightplayhouse.com.
EVENTS
FAMILY FUN: Friday Fun Night, 6-9 p.m. Friday, LifeLink Church, 2600 New Hope Road. Free; 541-916-8214.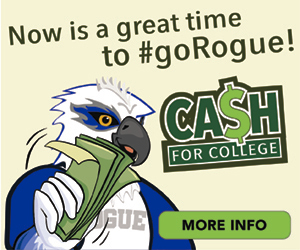 DRIVE-IN: MOVIE Showing of "The Breakfast Club," 8:30 p.m. Friday, Josephine County Fairgrounds parking lot; $30 per carload; 541-295-5986.
POKER RUN: Patriot's Run, 9 a.m.-2 p.m. Saturday, Moose Lodge, 9713 Old Stage Road, Gold Hill. $15-$20; 541-761-1379, househuntergp@hotmail.com.
ART: Art at the Bridge, noon-4 p.m. Sunday, McKee Bridge, Mile 9, Upper Applegate Road, Jacksonville. Free.
ALBUMS
Dropping Friday:
COMMON: "A Beautiful Revolution Part 2"
METALLICA: "The Metallica Blacklist"
KACEY MUSGRAVES: "Star-Crossed"
DIANA ROSS: "Thank You"
BOOKS
Released this week:
JENNIFER LYNN BARNES: "The Hawthorne Legacy"
ANN CLEEVES: "The Heron's Cry"
ALICE FEENEY: "Rock Paper Scissors"
LISA JEWELL: "The Night She Disappeared"
IRIS JOHANSEN: "High Stakes"
MIKE LUPICA: "Robert B. Parker's Stone's Throw"
J.D. ROBB: "Forgotten in Death"
SALLY ROONEY: "Beautiful World, Where Are You"
VIDEO
Released Tuesday on DVD/Blu-ray and some streaming services:
"TOGETHER, TOGETHER" A man (Ed Helms) decides in middle age that he wants to be a father and he won't allow his wife or his girlfriend to deter him in this "dramedy." With Patti Harrison, Rosaline Chao. R
"ZACK SNYDER'S JUSTICE LEAGUE:" DC heroes Batman and Wonder Woman ally to make certain Superman's death was not in vain and work to make more allies. Ben Affleck, Henry Cavill, Gal Gadot, Jason Momoa, Amy Adams. R
TV SERIES: "Bull: Season Five," "Chicago P.D. Season Eight," "SEAL Team: Season Four," "Young Sheldon: The Fourth Season"