CONCERTS
ROCK: Music by Ghost Kings, Brandon Prinzing & The Old Revival, Matt Combe, 6 p.m. Friday, Eaden Ballroom, 244 S.W. K St. $5.
HEART MUSIC: Elijah Ray and The Band of Light, 8 p.m. Friday, Jackson Wellsprings, 2253 Highway 99 N. Ashland. $20; 541-482-3776.
ACOUSTIC: Oregon Old Time Fiddlers, 1 p.m. Saturday, Fruitdale Grange, 1440 Parkdale Drive. Donation; 541-488-3593.
CLASSICAL: Music for flute, piano, clarinet, 1 p.m. Saturday, Jacksonville Library, 340 W. C St., Jacksonville. Free; 541-899-1665.
EVENTS
HISTORY: Secrets and Mysteries of the Beekman Bank, 7, 8 and 9 p.m. today, Friday and Saturday, Beekman Bank, 110 W. California St., Jacksonville. $5; 541-245-3650.
BULLRIDING: Challenge of Champions Tour, 7:30 p.m. Friday and Saturday, Jackson County Fairgrounds, Central Point. $15-$30; attheexpo.com.
ALBUMS
Dropping Friday:
ROB BAIRD: "After All"
RANDY HOUSER: "Magnolia"
SOILWORK: "Verkligheten"
BOOKS
Released this week:
CATHERINE ANDERSON: "Strawberry Hill"
TERRY GOODKIND: "Siege of Stone"
TAMI HOAG: "The Boy"
KAY HOOPER: "Final Shadows"
CHRISTOPHER PAOLINI: "The Fork, The Witch and the Worm"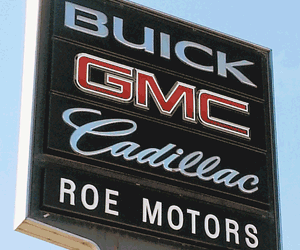 DOUGLAS PRESTON AND LINCOLN CHILD: "Verses for the Dead"
STUART WOODS: "A Delicate Touch"
VIDEO
Released Tuesday:
"A.X.L.": A teen biker discovers a robotic military dog and tries to keep him from the rogue military scientists who created him. PG
"BAD TIMES AT THE EL ROYALE": Seven strangers staying at a rundown hotel, all with a secret, each have a shot at redemption in this thriller starring Chris Hemsworth, Jeff Bridges, Jon Hamm, Dakota Johnson. R
"NIGHT SCHOOL": Comedy starring Kevin Hart about a group of misfits trying to get their GED. PG-13.