CONCERTS
FOLK ROCK: Squeezle, 6:30 p.m. today, Jubilee Park, Cave Junction. Free; 541-592-4440.
BLUEGRASS: Sequoia, 6:30 p.m. today, Merlin Community Park, Merlin. Free.
COUNTRY: Elvis Monroe and Fogline, 8 p.m. today, Cedarwood Saloon, 1345 Redwood Ave. $15; brownpapertickets.com.
BRITT BITS: This week at Britt Festivals in Jacksonville: UB40 Legends Ali, Astro & Mickey, 6:30 p.m. Friday, $35-$64; The Temptations and The Four Tops, 7 p.m. Saturday, $33-$65; The Revolution, 7:30 p.m. Monday, $29-$52. Contact 541-773-6077, brittfest.org.
ROCK: Music by Comrades, Tigerwine, Dead Lakes, Amanda Davis, 6 p.m. Monday, Eaden Ballroom, 244 S.W. K St. $5.
SURF ROCK: Woodie and The Longboards, a Beach Boys tribute band, 6:30 p.m. Tuesday, Riverside Park. Free.
ROOTS ROCK: Paul Thorn, 8 p.m. Wednesday, Rogue Theatre, 143 S.E. H St. $25; 541-471-1316.
FINGERSTYLE GUITAR: The Fret Drifters, 7 p.m. Wednesday, Bear Creek Park, Medford. Free.
EVENTS
FAMILY FUN: Jackson County Fair, 11 a.m.-11 p.m. today through Saturday, 11 a.m.-7 p.m. Sunday, Jackson County Expo, Central Point. $6-$10; 541-774-8270, attheexpo.com.
CARS: Corvette Show, 9 a.m.-1:30 p.m. Saturday, Riverside Park. Free; 541-474-7153, sovette.com.
VINTAGE FIREARMS: Western States Black Powder Shoot, 9 a.m. daily through Saturday, Sportsman Park, 7404 Highland Ave. Free for spectators; 541-476-2040.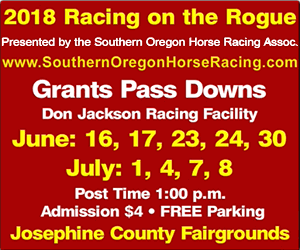 CDs
Dropping Friday:
COLDPLAY: "Kaleidoscope"
LUCY ROSE: "Something's Changing"
ALAN VEGA: "IT"
WAXAHATCHEE: "Out of the Storm"
NEIL YOUNG: "Hitchhiker"
BOOKS
Released Tuesday:
JANELLE BROWN: "Watch Me Disappear"
P.C. CAST: "Loved"
CHRIS COLFER: "Worlds Collide"
BILL NYE: "Everything All at Once"
KATHY REICHS: "Two Nights"
DANIEL SILVA: "House of Spies"
VIDEO
Released Tuesday:
"THE FATE OF THE FURIOUS": The crew races all over the globe to stop an anarchist (Charlize Theron) who has lured Dom (Vin Diesel) into her crimes in this sequel. PG-13
"SMURFS: THE LOST VILLAGE": A mysterious map sends Smurfette and her friends into the Forbidden Forest to save a lost village before a wizard finds it in this animated family film. PG
UPCOMING: Due July 18 are "Free Fire," "Kong: Skull Island," "The Promise," "Resident Evil: Vendetta."