CONCERTS
BLUEGRASS: Lonesome Road, 6:30 p.m. today, Jubilee Park, Cave Junction. Free; 541-592-4440.
MUSIC & DANCE: Hip hop poetry open mic, 7 p.m. Monday, Black Swan, 15 S. Pioneer St., Ashland. Free.
MODERN COUNTRY: Beth Henderson and Blowin' Smoke, 6:30 p.m. Tuesday, Riverside Park,. Free; 541-476-7717.
ALT-ROCK: Impulse Control, 7 p.m. Wednesday, Bear Creek Park, Medford. Free; 541-774-2400, playmedford.com.
ON STAGE
MUSICAL COMEDY: "The Drowsy Chaperone," 8 p.m. Friday, Saturday, Monday, 1 p.m. Saturday and Sunday, Oregon Cabaret Theatre, First and Hargadine streets, Ashland. $25-$39; 541-488-2902.
MUSICAL: "The Lion King Jr.," 1 and 4 p.m. Saturday, Craterian Theater, 23 S.Central Ave., Medford. $10-$15; 541-779-3000.
DRAMA: "Henry IV, Part Two," 8 p.m. Saturday, Oregon Shakespeare Festival, Ashland;
$30-$102; 541-482-4331.
STAGED READING: "Julius Caesar," 1:30 p.m. Sunday, Mountain Avenue Theatre, Ashland High School, Ashland. $5; 800-219-8161, osfashland.org.
EVENTS
BENEFIT: Win for Animals, 3-6:30 p.m. Friday, Fruitdale Grange, 1440 Parkdale Drive. $5-$10, benefits The Toby Fund; 541-866-2527.
ART: First Friday Live, 5-9 p.m. Friday, downtown Grants Pass. Free; grantspassport.com.
VINTAGE: Rally on the Rogue, 10 a.m.-4 p.m. Saturday, 10 a.m.-2 p.m. Sunday, Riverside Park. Free; rallyontherogue.com.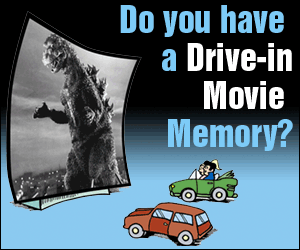 FAMILY FUN: Living History Days, 11 a.m.-4 p.m. Saturday and Sunday, Hanley Farm, 1053 Hanley Road, Central Point. $3-$7; 541-664-2079.
KIDS' STUFF: Children's Festival, 4:30-8:30 p.m. Saturday and Sunday, 9:30 a.m.-1 p.m. Monday, Britt Gardens, Jacksonville. $3; storytellingguild.org.
CDs
Dropping Friday:
BROKEN SOCIAL SCENE: "Hug of Thunder"
HAIM: "Something to Tell You"
MELVINS: "A Walk with Love and Death"
BOOKS
Released Tuesday:
RICHARD BEATTY: "Serafina and the Splintered Heart"
JOHN CONNOLLY: "A Game of Ghosts"
LYNN FREED: "The Last Laugh"
JULIE GARWOOD: "Wired"
JULIE ANN WALKER: "Fuel for Fire"
VIDEO
Released Tuesday:
"AWAKENING THE ZODIAC": A couple who discover film reels they believe belong to a serial killer try to trap him to win the reward. R
"SONG TO SONG": In Austin's music scene, two couples chase stardom. Starring Rooney Mara, Ryan Goslin, Michael Fassbender, Natalie Portman. R
"A STORK'S JOURNEY": An orphaned sparrow, raised by storks, must get along on his own after his family leaves for a long migration in this family animated feature. PG
"THE ZOOKEEPER'S WIFE": In 1939 Poland, a woman (Jessica Chastain) and her husband, a vet, help hide people from the Nazis in the Warsaw zoo. R
UPCOMING: Due July 14 are "The Fat of the Furious," "Smurfs: The Lost Village."