CONCERTS
• BEATLES: Rain — A Tribute to the Beatles, 7:30 p.m. today, Craterian Theater, 23 S. Central Ave., Medford. $42-$48; 541-779-3000, craterian.org.
• VOCAL ENSEMBLE: Southern Oregon Repertory Singers, 7:30 p.m. Saturday, 3 p.m. Sunday, SOU Music Recital Hall, 450 S. Mountain Ave., Ashland. $5-$32; 541-552-0900, repsingers.org.
• CLASSICAL: Rogue Valley Symphony, with trumpeter Dan Kocurek, 3 p.m. Sunday, Grants Pass High School Performing Arts Center, Eighth and Olive streets. $5-$37; 541-708-6400, rvsymphony.org.
• IRISH FOLK: Irish Rovers, 8 p.m. Wednesday, Rogue Theatre, 143 S.E. H St. $28-$43; 541-471-1316.
ON STAGE
• BENEFIT: "The Vagina Monologues," 7 p.m. Friday and Saturday, The Haul, 121 S.W. H St. $5-$7, benefits Women's Crisis Support Team; 323-810-4479.
• FARCE: "How The Other Half Loves," 7:30 p.m. Friday and Saturday, 1:30 p.m. Sunday, Collaborative Theatre Project, 555 Medford Center, Medford; $15-$20; 541-779-1055.
• VARIETY: Oregon Shakespeare Festival in Ashland opens its 2017 season, with, "Julius Caesar," 8 p.m. Friday; "Henry IV, Part 1," 1:30 p.m. Saturday; "Shakespeare in Love," 8 p.m. Saturday; "Mojada: A Medea in Los Angeles," 1:30 p.m. Sunday. Ticket prices vary; contact 541-482-4331, www.osfashland.org.
EVENTS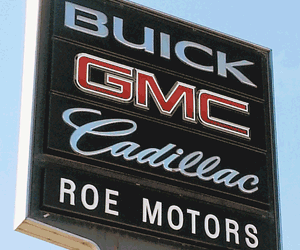 • OUTDOORS: Southern Oregon Sportsman Show, noon-9 p.m. Friday, 10 a.m.-8 p.m. Saturday, 10 a.m.-5 p.m. Sunday, Jackson County Expo, Central Point, $1-$7; attheexpo.com.
• EDUCATIONAL: Girls Rock, 8:30 a.m.-3 p.m. Saturday, Grants Pass High School, 830 N.E. Ninth St. Free; 541-476-4334.
• BEER: Zwicklemania, tours, tastings, 11 a.m.-4 p.m. Saturday, Wild River Brewing, 595 N.E. E St. Free; 541-471-7487.
• BENEFIT: Bowling for Bowser, 1-4 p.m. Saturday, Caveman Bowl, 1230 Rogue River Highway $10 per person, benefits Rogue Valley Humane Society; 541-479-5154.
CDs
Dropping Friday:
• RHIANNON GIDDENS: "Freedom Highway"
• ALISON KRAUSS: "Windy City"
• LITTLE BIG TOWN: "The Breaker"
• OLD 97'S: "Graveyard Whistling"
• THE TOURIST: "Clap Your Hands Say Yeah"
BOOKS
Released Tuesday:
• CHRISTINA BAKER KLINE: "A Piece of the World"
• JAMES PATTERSON: "Humans Bow Down"
• V.E. SCHWAB: "A Conjuring of Light"
• CHUCK WENDIG: "Empire's End"
VIDEO
Released Tuesday:
• "BAD SANTA 2": Billy Bob Thornton returns as Willie, who teams up with his angry elf sidekick to con Chicago at Christmas. R
• "hacksaw ridge": Oscar nominated biopic about conscientious objector who saved 75 men during battle for Okinawa in WWII. Andrew Garfield stars. R
• "MANCHESTER BY THE SEA": Oscar nominated drama about a man who returns home after his brother's death and finds himself caring for his teen nephew, while recalling a secret tragedy in his past. R
• "NOCTURNAL ANIMALS": A story inside a story in film noir style about a woman (Amy Adams) reviewing her ex-husband's manuscript and also the story she's reading about a deadly vacation and a dark first marriage. R
• UPCOMING: Due Feb. 28 are "Allied," "Doctor Strange," "Rules Don't Apply," "Shut In."