CONCERTS
• POP ROCK: "Girls Just Wanna Have Fun," 7:30 p.m. today through Saturday, Craterian Theater, Medford. $24; 541-779-3000, craterian.org.
• ACOUSTIC: Oregon Old Time Fiddlers, 1 p.m. Saturday, Applegate Valley Fire, 1095 Upper Applegate Road, Ruch. Donation; 541-488-3593.
• CLASSICAL: Jefferson Baroque Orchestra, 3 p.m. Sunday, First Congregational Church, 717 Siskiyou Blvd., Ashland. $5-$15; 541-683-6648.
• ACOUSTIC: Community Music Night, 6 p.m. Sunday, Bridgeview Community Church, 5181 Holland Loop Road, Cave Junction. Free; 541-592-3923.
• PIANO: Teddy Abrams, 4 p.m. Wednesday, Gold Hill Library, 202 Dardanelles St., Gold Hill. Free; 541-855-1994.
ON STAGE
• DANCE: Dance Variations, 7 p.m. Saturday, Grants Pass High School Performing Arts Center, Eighth and Olive streets. $12-$16; 541-441-0310.
• COMEDY: "The Curious Adventure of the Clockwork Prince," 7 p.m. Friday and Saturday, 1 p.m. Sunday, Randall Theatre, 10 E. Third St., Medford. $18-$22; 541-632-3258.
• VARIETY: Illinois Valley Whirlwind 24-Hour Play Festival, 6 p.m. Sunday, Takilma Community Building, 9335 Takilma Road, Cave Junction. Donation, with potluck dinner.
EVENTS
• LITERARY: Author John Philip Newell, 7 p.m. Friday, 9 a.m. Saturday, First United Methodist Church, Ashland. $20-$50; evocong@gmail.org.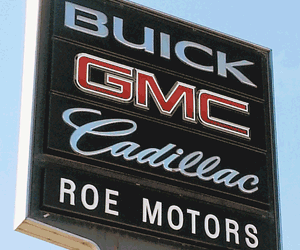 • CULTURAL: Russian Winterfest, 5 p.m. Saturday, Fruitdale Grange, 1440 Parkdale Drive. Free; 541-479-9436.
• FIREARMS: Gun and Knife Show, 9 a.m.-5 p.m. Saturday, 10 a.m.-4 p.m. Sunday, Josephine County Fairgrounds. $6; 800-659-3440.
CDs
Dropping Friday:
• BIG SHAUN: "I Decided"
• DEADMAU5: "W:/2016album/"
• ELBOW: "Little Fictions"
• BETH HART: "Fire on the Floor"
• LESS THAN JAKE: "Sound the Alarm"
• LEANN RIMES: "Remnants"
BOOKS
Released Tuesday:
• PAUL AUSTER: "4 3 2 1"
• STEPHANIE GARBER: "Caraval"
• LISA GARDNER: "Right Behind You"
• KASIE WEST: "By Your Side"
VIDEO
Released Tuesday:
• "JACK REACHER: never go back": Tom Cruise in the title role, trying to sort out a mystery involving a former army pal he's accused of getting pregnant. PG-13
• "MASTERMINDS": Zach Galifianakis plays an armored truck driver lured into a heist, that succeeds despite hilarious mismanagement. With Kristen Wiig, Owen Wilson. PG-13
• "QUEEN OF KATWE": True story of a girl from rural Uganda who rises above sexism and poverty to see the world thanks to chess. PG
• "TYLER PERRY'S BOO! A MEDEA HALLOWEEN": She's ba-ack. Medea fends off killers, zombies and poltergeists in this comedy. PG-13
• UPCOMING: Due Feb. 7 are "Almost Christmas," "American Pastoral," "Desierto," "Loving," "Trolls"